smartflex-printing – your partner for flexible packaging in digital printing.
Smartflex-printing GmbH may be a startup, but the whole team has years of experience in digital printing to bring to the field of flexible packaging. Both in the foodstuff packaging and non-food sectors, each of us is a specialist in printing and finishing processes with this innovative and future-oriented printing process. Digital printing should be fast, cost-effective and easily implementable even for the shortest of print runs for purposes such as market research, trade fair bundles and bespoke packaging.
What now? We're looking forward to YOUR request!
BRC GS6 certified since Dec. 2022 - Download certificate
View
our
brochure
(German)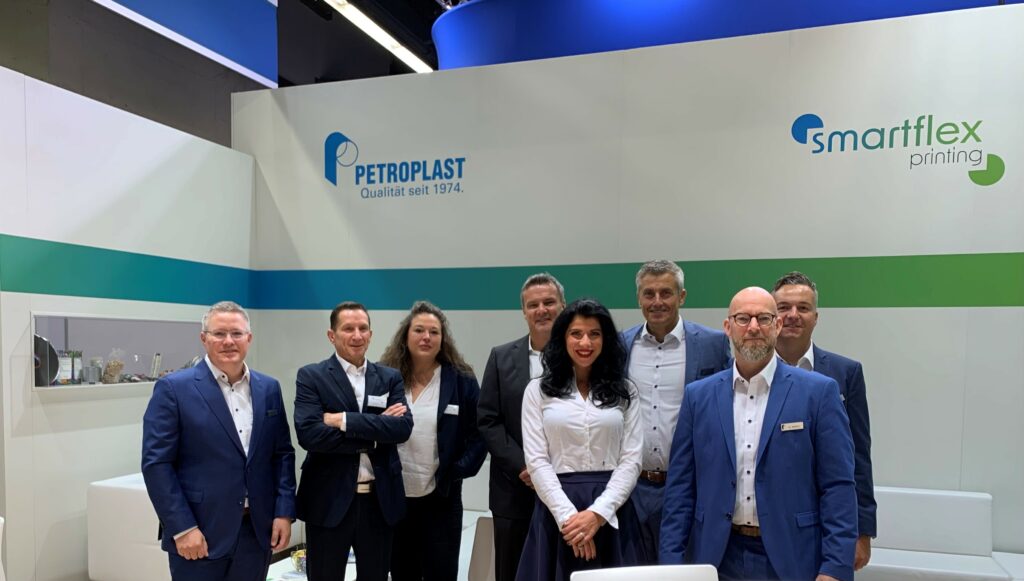 THANK YOU for welcoming sooo many companions, customers and business partners to Fachpack – finally live again, with technical discussions, networking and exchange – just great. Above all, we would like to thank the Petroplast team, with whom we have had a new partnership since July 1st, 2022, which we were able to experience so intensively for the first time at the joint exhibition stand in Nuremberg. We are optimistic about the future and look forward to the implementation of many new and interesting projects.
Have a good time, everyone!